Glaucoma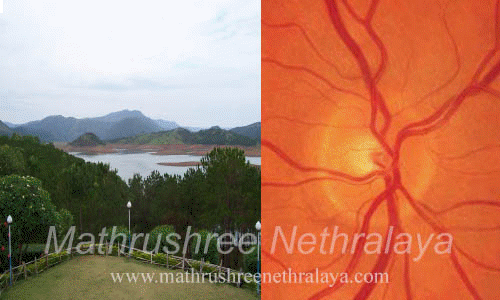 Glaucoma is a condition of increased fluid pressure inside the eye. The increased pressure causes compression of the retina and the optic nerve which can eventually lead to nerve damage. Glaucoma can cause partial vision loss, with blindness as a possible eventual outcome. Those with a family history of glaucoma, Diabetes, Systemic hypertension, thyroid disorders and Myopia are at a higher risk of developing glaucoma.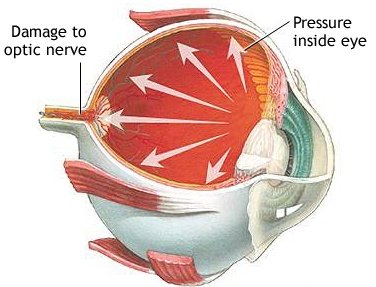 Glaucomatous visual field loss
People above the age of 40 years need to undergo routine eye examinations to rule out glaucoma.Glaucoma Service at our centre is dedicated to the care and treatment of people who have glaucoma or are at risk of developing it.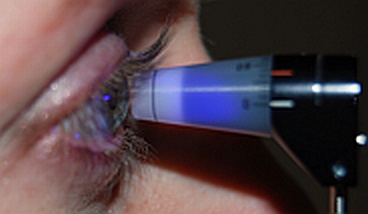 There are several types of glaucoma, and treatment depends on precisely identifying which kind is present. Most forms are progressive and need long-term management. No matter whether the pressure is high, normal, or below normal, it can still cause damage. Some types of glaucoma are chronic and may be present for a lifetime. Other types of glaucoma are acute;that is, they occur suddenly. Currently, glaucoma can be treated and controlled, but cannot be cured completely.
We have facilities for advanced laser and surgical procedures to control Glaucoma such as trabeculectomy, tube implants, non-penetrating glaucoma surgeries, surgery for congenital glaucoma and different lasers such as the YAG laser and Green laser.
Glaucoma is the leading cause of irreversible blindness worldwide. Appropriate treatment for glaucoma will prevent loss of sight in the majority of patients whose condition is detected early.

"All adults should have a complete eye exam before age 40, or sooner if you have risk factors for glaucoma or other eye problems. You are more likely to get glaucoma if you have a family history of glaucoma"